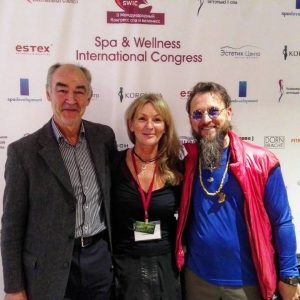 Sound Energy Medicine Practitioners Association organizes educational programmes for SPAs and Beauty Centres, training health professionals in Sound Therapy, Vibroacoustic Therapy & Sound Energy Massage in accordance with the highest standards.
Our educational programme leaders are professional massage therapists with over 20 years experience, and have over 200 students worldwide practicing sound therapy.
Certified courses are held each month in various locations across the world.
In London the course is usually held at LHAMO Yoga & Sound Energy Medicine Centre (N22, Woods Green), at SPAs, retreat centres, or at your location by request.
Upcoming events:
Certified course LIVE SOUND Therapy with Singing Bowls
You can also choose ONLINE form of study – see details by THIS LINK
On successful completion of 2 days course you will be fully certified to start practicing Sound Therapy immediately, both for healing yourself and other people.
Previous courses have been held across the globe since 2015, we have graduates which offer sound healing worldwide.
We organise this course globally – do get in touch to learn about other locations.
Please, contact Lola Lhamo by info@soundenergymedicine.com or by +44 7757093532 with all questions.