10 Feminine Cosmic Powers
Programme for Women, dedicated to rediscovering Spiritual Wisdom and Power within – Shakti, for personal transformation and growth.
This online programme is for you in comfort of your home.You can choose to join just online course or full immersion.
Programme of the course
DASHA MAHAVIDYAS: Ten Goddesses of Wisdom
Online course with Ram Vakkalanka
What are 'Dasha MahāVidyās'? Dasha Mahā Vidyās are the ten sacred traditions of spiritual Wisdom from the Tantra. Tantra envisages the creation as a dance of the Cosmic Masculine and Cosmic Feminine energies. Some schools of Tantra hold the Cosmic Masculine as the active principle and the Cosmic Feminine as the passive principle. Some hold Cosmic Feminine as the active principle and the Cosmic Masculine as the passive principle. These are known as Shakti-Tantras. The Dasha Mahā Vidyās belong to the Shakti Tantras.
Each one of the ten sacred traditions is dedicated to connecting the practitioner with one of the ten Goddesses. Some of the Goddesses are peaceful and some intense in their nature. But, all of them are gentle towards the practitioner.
These Goddesses stand for the limitlessness of the Feminine Energy. They remove negative impulses such as fear, lack of confidence, lack of self-worth, scarcity mentality and fill the practitioner with positive energy, mental strength, fortitude, abundance mentality, self-confidence and sense of self-worth.
The ten Goddesses and what they stand for are as follows:
Kāli – Devourer of Time
Tārā – The Protector (also, Goddess of Nāda)
Tripura Sundari/Shodashī – The Most Beautiful One
Bhuvaneshvarī – Mother of the Universe
Tripura Bhairavī – The Fierce One
Chhinnamastā – The Ego-slayer
Dhumāvatī – The Widow Goddess
Bagalāmukhī – The Goddess who paralyzes enemies
Mātangī – The Goddess of Arts
Kamalā – The Lotus Goddess
What do we learn in the Course? In this introductory course about the Goddesses of Wisdom, we will explore the following:
A brief introduction to Tantra
Origin and brief history of the ten Goddesses along with their Bhairavas (masculine counterparts)
Stories of the Goddesses
The process to connect with the Goddesses – Upāsana
Mantra Meditations of the Goddesses
Yantra Meditations of the Goddesses
Duration of Online Course
This course consists of five sessions.
You will be provided Course material for each session
Shakti Universe circle
If you are interested in expanding your knowledge with live practice sessions we hold Shakti Universe circles. Shakti Mandala aims to support Women on path towards their transformation and embracing inner power. We will follow theoretic part in online course with Women Circle and live practice on basis of the teaching, held by Lola Lhamo.
In Women Circle we will get to know each other's life story and spiritual aspirations, and create necessary heart connection. In practice we will be integrating meditation, visualizations, 5 elements ceremonies, Lasya (women free flow dance), Women Yoga, Qi Gong, and Yoga Nidra with Sound Bath – all to release the past and not serving energies, open up dormant potential within, find strong voice as a woman and reach wholeness in life and career. We will be also writing individual Creative Actions Plan towards self-realization and reaching life goals, and support each other on the path.
Women Circle with practice sessions will be held each Monday, 7-8.30/9pm, at Lhamo Yoga & Sound Studio (London, N22 8DH). Contact Lola for schedule of new sessions: lolalhamo@gmail.com or 07757093532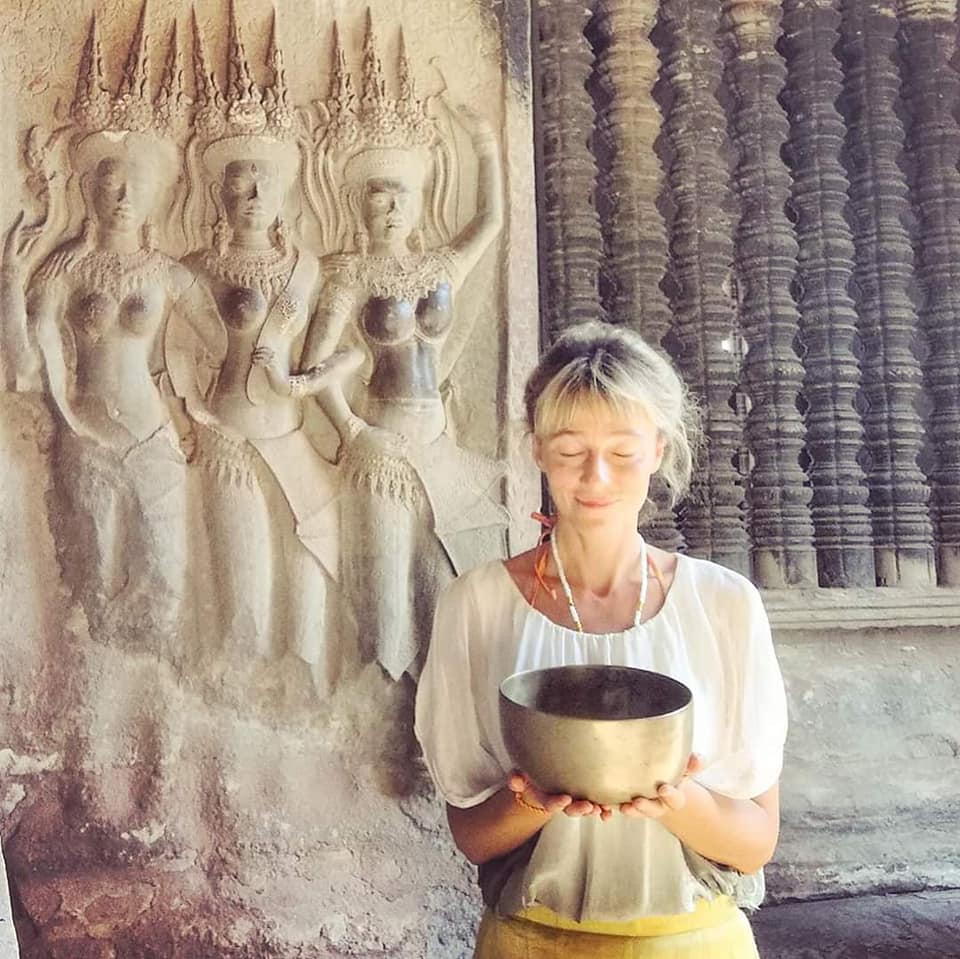 Programme Cost
There are 2 options of participation:
Option 1: Just online course with Ram Vakkalanka: £50 for 5 Live online sessions, with unlimited access
Option 2: Online course plus Women Circle in London: £125
Please, book below.
If you have any questions, contact Lola Lhamo by lolalhamo @ gmail . com or WhatsApp +44 775 709 3532
s
Ram Vakkalanka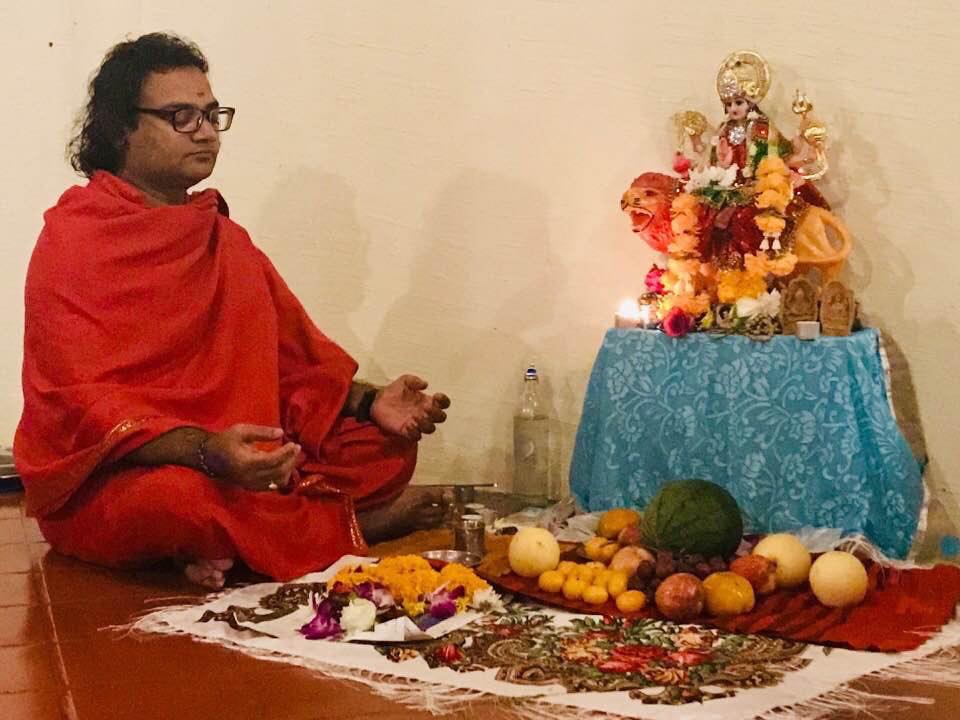 Ram Vakkalanka was born and brought up in India, steeped in Sanskrit, Mantras, Vedic philosophy and life sciences such as Ayurveda and Vedic Astrology. Ram started learning Hindustani classical music as a teenager, eventually leading to immersion in Nada Yoga. Ram shares his deep wisdom of Nada Yoga, Sanskrit, Vedic philosophy and sciences with seekers all over the world. He is often described as a 'blessing to the world Yoga community'. Ram's teachings are deep and authentic, delivered in a simple and direct style, enriched by current examples and a sense of humour. So far, Ram brought out 23 CDs in three languages, 1 DVD and an online course about the origin and evolution of Yoga to share his authentic wisdom. For more about him or to listen to samples of his offerings, please visit www.ramvakkalanka.com. You may connect with him on Instagram (ram_vakkalanka) or his Facebook page (Akshara Yoga).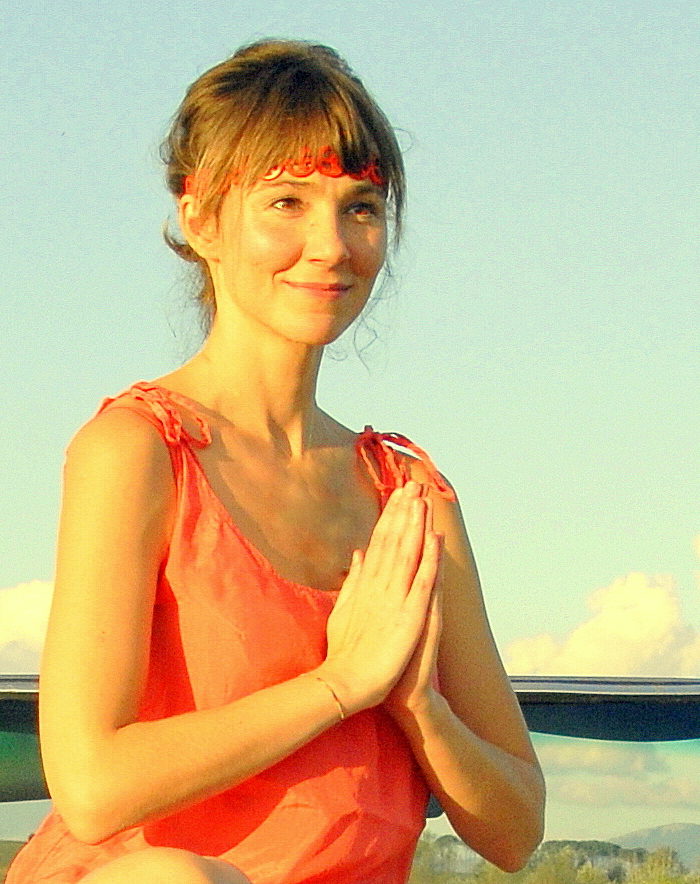 Lola Lhamo is the founder of Sound Energy Medicine Practitioners Association (SEMPA) and Shakti Mandala.
Lola has connection with yoga, sound and energy healing from childhood. She was blessed to study with Indian yogis and Tibetan lamas, and after 25 years of practice she created LHAMO Yoga & Sound Energy Medicine educational programme, integrating Himalayan Hatha & Kriya Yoga, Pranayam & Meditation, Yoga Nidra and Sound Journeys, Taoist Qigong & Yin Yoga, Tao Cosmic Healing and Buddhism Mind Yoga, and QUANTA Energy Healing.
Lola founded Sound Energy Medicine Practitioners Association in 2013, believing the sound to be the medicine of the future. She teachers Sound Energy Medicine courses.
Lola also founded Shakti Mandala project, supporting Women in their transformation, also creating White Tara Foundation to finance education for women after trauma, who needs new start. www.LolaLhamo.com
From Lola Lhamo: "It's a blessing and our great pleasure to collaborate with Ram again. In 2017 we organized weekend workshop at the Theosophical Society in London, on which Ram was sharing his knowledge of Mantra Yoga and divine vibrations of Sankrit. We listened and chanted mantras together, asked questions & received profound answers. That was truly an amazing, transformational day! Ram was also speaking about the Evolution of Yoga, Mudra Yoga and working with Inner Energies, and in the evening we enjoyed live Sitar concert. His knowledge of Yoga is phenomenal, and it's a privilege to be connected on this path with such beautiful soul, and be able to touch upon sacred knowledde of Nada and Supreme Yoga with such guide."
Online course with Ram and Women Circle with Lola
Includes both online course with Ram (with unlimited access) and live Women Circles held in London with Lola
Classes